Installation Process
The team at Ebben & Yorke will take a consultative approach to your new windows and doors project. We will project manage the process from start to finish.
As a design-led windows company, Ebben & Yorke are comfortable working on a range of projects from straightforward windows and doors installations to large scale new build and home renovation projects. We will happily work direct with the homeowner or alongside their architects, designers and contractors to ensure the window system is completed on time and to the highest of standards.
We provide 10 year insurance-backed guarantees with Homepro to all our domestic customers with deposit protection and we are Certass-registered.
Our parent company, founded in 2007, is a family-run business built on exceptional customer service. We are a small & friendly company who will listen to you both in the showroom and in your home and aim to meet your needs completely with these fabulous window systems. There is absolutely no hard-selling. No pushy old-fashioned sales tactics!
How the process works
Visit us in our Sutton Coldfield showroom to discuss your needs and get an idea of the profiles and colours you would like.
Initial site visit to measure up prepare your quotation. You won't have any prices on the day. We will aim to supply our quote in writing within 7 days.
Once you have accepted our quotation we will book in a provisional date for the installation and book in the second measure up to finalise the spec and sizes. This site visit can take several hours.
The contract will be signed and your protected deposit taken prior to the windows system going into production. If your project is a new build or renovation your project manager will likely visit the site several more times prior to installation to liaise with your contractor.
Installation of your new windows system by our highly-experienced installation team.
Completion survey with your project manager to sign off the project after which we will register your installation with Certass.
ACCREDITATIONS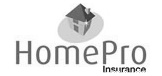 A HomePro Insurance Backed Guarantee, or IBG for short, covers deposits (where the level of cover is Value Plus or TrustMark Value Plus), workmanship and materials. Deposit Protection Cover lasts for 120 days from the date of payment to the contractor and the Warranty Insurance Policy is valid for a period of up to 10 years. Ebben & Yorke are pleased to be able to offer a Home Pro Insurance Backed Guarantee to the majority of home owners when purchasing our products.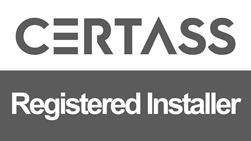 Certass is a UKAS approved certification scheme that checks individual contractors and companies competence against set standards. Certass is a government approved Competent Person Scheme (CPS) in England and Wales and was granted its license on 6th April 2006. You can check the validity of our government approval by visiting the Communities and Local Government's website. Certass inspects a percentage of each registered Certass contractors work to ensure that current standards of building regulations are complied with. Certass will issue the Building Regulation Compliance Certificate directly to the homeowner within 7 working days of receiving notification of the completed works from your Certass contractor. Since 1st April 2002, all replacement window and door installations must be covered by a Building Regulation Compliance Certificate issued either from a member of an authorised Competent Person Scheme or directly from the building control department of your local authority.