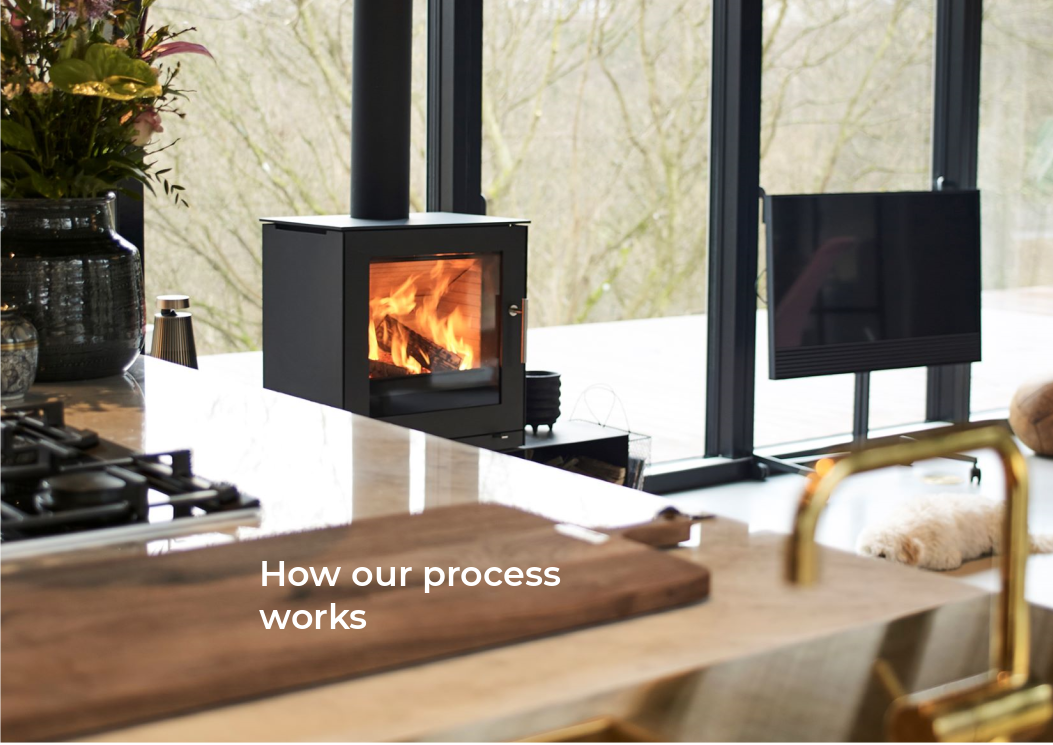 At Ebben & Yorke we are proud to be one of the most trusted and rated companies in The Midlands for advice, design, supply and installations of wood burning stoves and fireplaces. Below explains how our one-stop service works.
We will always visit you at home or on site to finalise the specification and costs. But what if you just want some advice, design ideas, estimation of costs before taking the process further. There are 3 main ways to connect with us at this stage:
1. Pop into the showroom – preferably bringing photos of the fireplace or the area you would like the new stove + a photo of the house from the outside. One of the team can then discuss styles of stove, hearth, flue options and more and then should give you an estimate of overall costs prior to arranging a home visit.
2. Phone or email – if you can't make it into the showroom we can discuss your project over the phone and via email and again should be able to give you an accurate estimate of overall costs prior to booking in a home visit.
3. Book a home visit – If you know the stove you want and how you want it installed its best to just go straight to booking a home visit so we can then provide you a full, written quotation.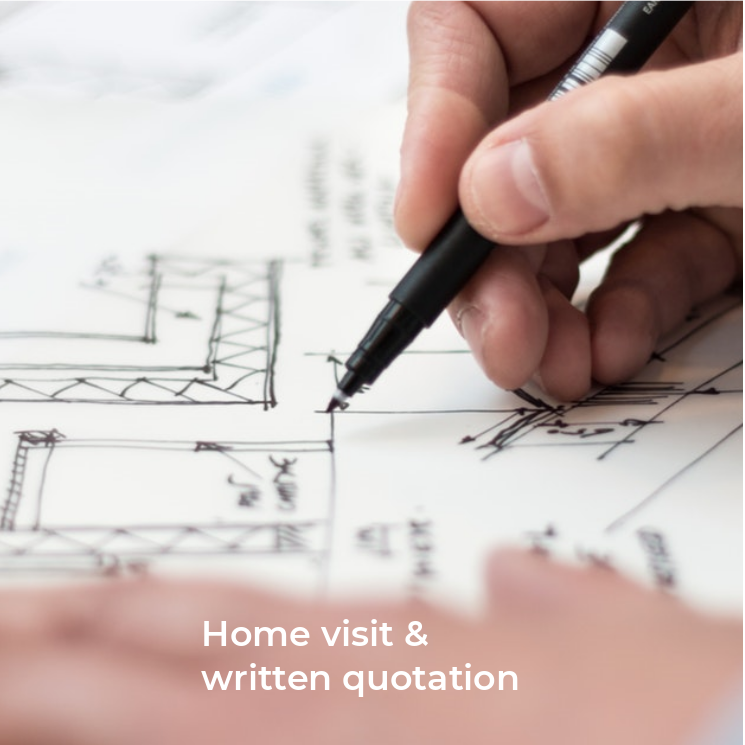 Our home visits are free of charge and with no obligation. At the home visit we go into more detail on the specification and you should allow around 30 mins for the appointment. Our years of experience means we can assess your home and advise on all the options available to you.
You can expect a full written quotation via email within 24-48 hours. If we are designing a bespoke stone fireplace as part of the job, the tech drawings and prices for these can take a little longer.
Once you are happy with the spec and are ready to proceed we will then book in suitable dates for the installation and will request a deposit to order in the goods.
Our highly-experienced installation team will always take the greatest care to protect your floors, furniture and other belongings in the room and always carry out their work to the highest possible neat and tidy standards.
On installation days you should expect the team to arrive between 8am – 9pm. They will bring your stove and all other goods ordered with them on the day so there is no need for you to take delivery in advance. They will also keep you updated as the job progresses.
On completion they will demonstrate the fire and will issue a HETAS certificate which you should retain for your records.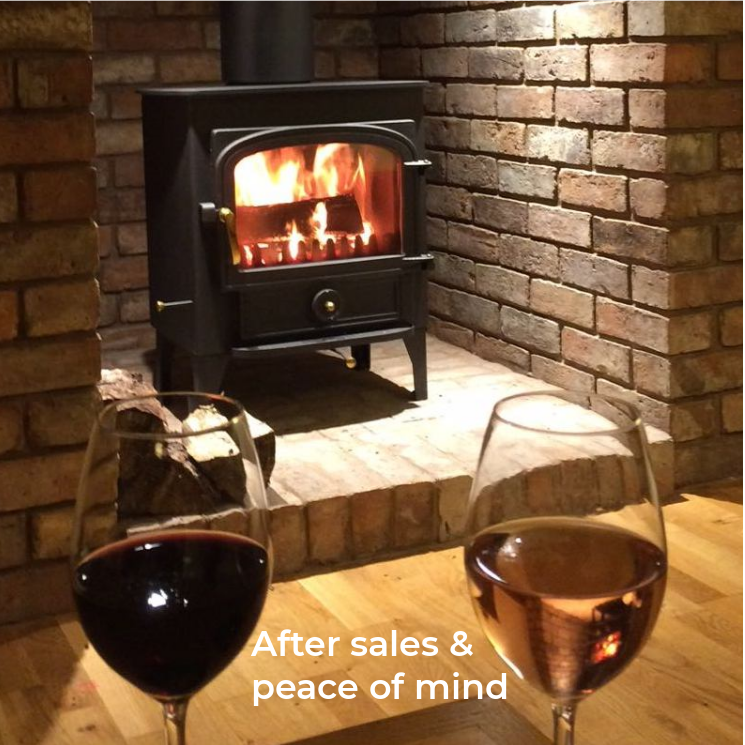 Ebben & Yorke offer all our customers a complete after-sales service with assistance in:
– Registering your stove & flue warranties
– Recommending fuel & fuel suppliers
– Advice on using your new stove
– Arranging your NACS chimney sweep service
Peace of Mind:
– 12 month warranty on all work carried out during the installation
– 5 to 25 year stove warranty dependent on manufacturer
– 10 to 30 year flue warranty