Bifold Doors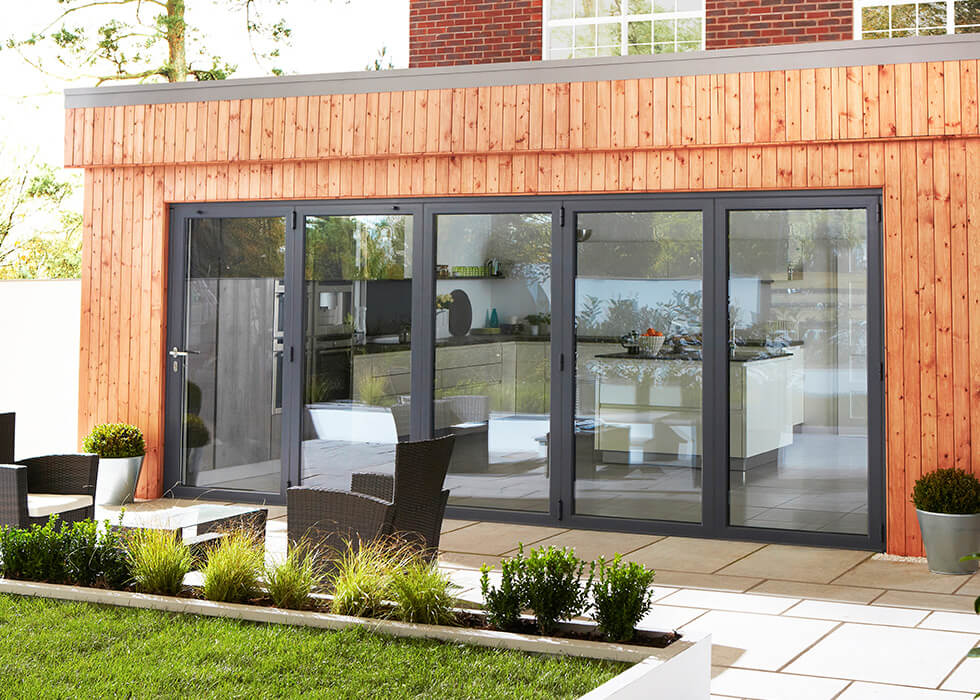 At Ebben & Yorke, we recommend and install the high end range of Bi-fold doors from British-manufacturers Origin and Smart
Origin
Designed and manufactured in Great Britain and made from the highest-grade aluminium, the Origin Bi-Fold Door is an expertly crafted door system, perfect for any type of home.
Whether incorporated into a new-build, an extension or an older period-style property, the door's expansive glass panels give you an uninterrupted widescreen view of the outdoors.
Letting you enjoy your home and its surroundings all year round…
No door leaves their state-of-the-art factory without having gone through rigorous quality testing at every stage of the manufacturing process, giving you peace of mind that you're choosing something which is truly built to last
For more information about Origin Bi-fold doors including the range of colours and finishes please view their brochure here:
Smart
Over the past forty years, Smart has grown to become the UK's leading supplier of aluminium glazing systems and bespoke aluminium extrusions, building a reputation both for the quality of our products and for our product innovation, design and technical expertise.
All our systems are designed with performance, looks and efficiency in mind, with each frame incorporating a 'thermal-break'. This effectively insulates our doors and windows against heat loss, raising a home's internal temperature and helping to reduce the risk of condensation.
a routine 'wipe-clean' all that is required to keep the products looking their best…
Maintenance for aluminium is simple and straightforward. With no requirement for re-painting or re-varnishing, aluminium windows and doors will never fade, deteriorate or rust, even in harsh environments, such as coastal locations.
For more information about Smart Bi-fold doors including the range of colours and finishes please view their brochure here:
View brochure: 1000, 2000, 3000 & 4000 series